ONLINE TESTING VS. IN-PERSON TESTING: WHICH IS BEST?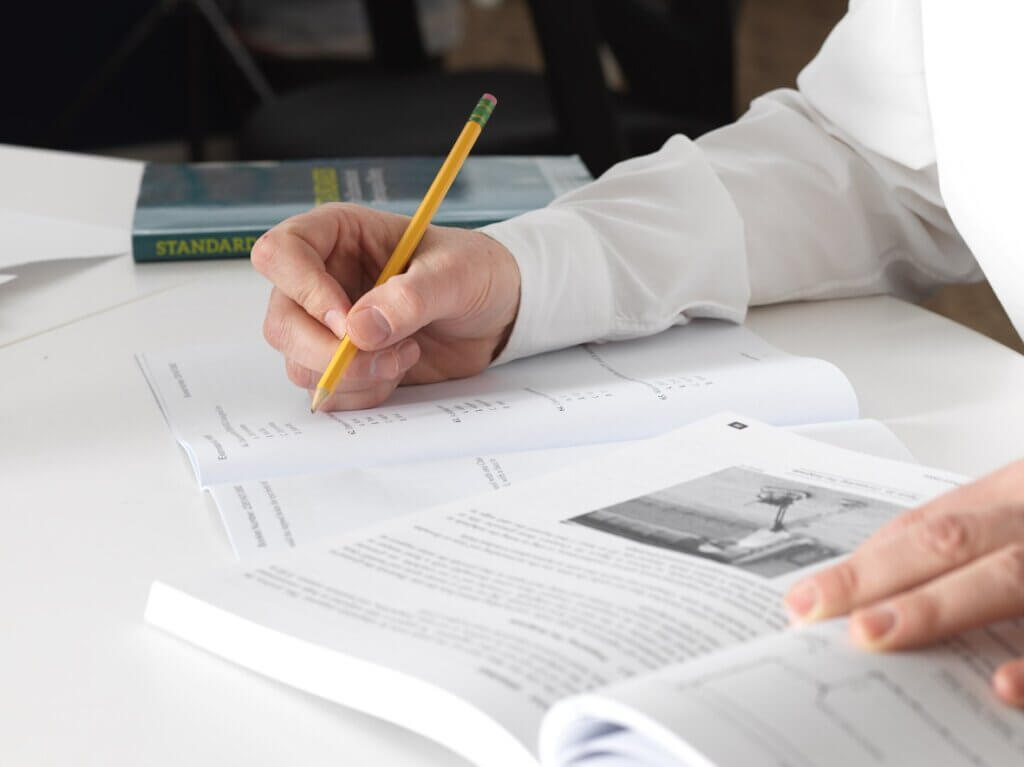 The COVID-19 outbreak created a new opportunity in the areas of education and testing. For the first time in modern memory, education and testing needed to take place outside the usual locations. Suddenly, students of all kinds were not able to show up to a classroom or testing center to take their exams. This was stressful and confusing for many. It seemed odd and uncomfortable to have to step outside the normal routine. Over time, however, these changes started to feel more comfortable, and eventually, many actually preferred remote classes and testing.
Recently, there has been a push to return to the way we tested and learned prior to the pandemic. Calls to end remote options for learning and testing are growing at the same time as calls for expanded remote offerings are also increasing. Which is the better option? Well, there isn't a single easy answer to that. There are several factors that go into determining whether in-person testing is a better choice than remote testing and vice versa.
As you consider which option might work best for you, it's important to be well informed on your choices and to weigh the pros and cons of each.
Things to Consider with Online Testing
First, it's important to determine the strength and stability of your internet connection. Since online tests can take anywhere from 30 minutes to three or four hours, it's critical that your internet be reliable and steady.
Second, you need to have privacy and a quiet place to complete the exam. It's distracting to have someone walk in unexpectedly, and it can waste valuable time to have to deal with interruptions.
Third, you need to have a computer that is not more than three or four years old. This ensures that screens, keyboards, cameras, microphones, and speakers are all able to work as needed with the software, websites, and platforms involved in your test.
Pros and Cons of Remote Testing
Some of the positives of remote testing include:
More convenient scheduling
Great for people with test anxiety
Great for those who live too far from testing centers
Ensures those with disabilities or mobility issues can test
More comfortable to be home or in a convenient location
There are a few cons associated with remote testing, including:
Issues of cheating or dishonesty
Not all tests are available to take remotely
If you don't own a newer computer or don't have high-speed internet, you might face issues
Even with a newer computer, glitches can still happen
Ensuring privacy and controlling interruptions may be a challenge
On-line testing offers candidates the flexibility to test at more convenient times, the comfort of testing at home, and the ability to test without the added concerns of travel or cost. For candidates who live in more remote areas, this can mean not having to spend hours traveling to and from an in-person facility.
Things to Consider with In-Person Testing
There are a lot of people who prefer this method of testing, and there are some situations that require the candidate to appear in person. For example, for those in the Cosmetology and Barbering fields, some licensing boards require that your practical test is conducted in person to evaluate those skills firsthand.
Pros and Cons of In-Person Testing
Some of the pros of in-person testing include:
Fewer issues related to cheating and honesty
The environment may help improve focus
Issues with equipment can be addressed by testing center staff
Proctors can mitigate issues with noise, environment, or interruptions
There are some cons to in-person testing, including:
With travel, parking, etc., in-person can be time-consuming
If you have to pay for transportation, use gas to drive, or pay for parking, it can be costly to test in-person
Scheduling an in-person test requires additional planning and offers less flexibility
If you choose the in-person exam option, plan to arrive at your exam location early with ample time to find parking, get registered, and get settled before you are called into the exam room. You'll want to arrive about 30 minutes early so you can do some last-minute reviewing or use some relaxation, deep breathing, or even try the journaling techniques we've recommended previously.
So Which One is Better?
The answer to this is clear – it depends. You'll need to look at your own circumstances to decide which is best. Is the exam you need available to remote testing, or are you required to take it in-person? Is there a testing center close to your location, or will you need to travel? Can you guarantee a distraction-free environment with a good internet connection, or do you need the technical resources located at a center? After taking an honest assessment of your situation, you'll be able to determine which option will work best for you. No matter which option you choose, we wish you the best success on your exam!